Featured Inventory
NO HIDDEN FEES! Call Scott at 843-901-5620

List Price:

$109,999

Discount:

$10,012

Our Price:

$99,987

NO HIDDEN FEES! Call Scott at 843-901-5620

MSRP:

$164,646

Save:

$56,659

Sale Price:

$107,987

NO HIDDEN FEES! Call Scott at 843-901-5620

MSRP:

$191,786

Save:

$56,799

Sale Price:

$134,987

NO HIDDEN FEES! Call Scott at 843-901-5620

MSRP:

$160,246

Save:

$66,259

Sale Price:

$93,987

NO HIDDEN FEES! Call Scott at 843-901-5620

List Price:

$49,999

Discount:

$18,012

Our Price:

$31,987

NO HIDDEN FEES! Call Scott at 843-901-5620

MSRP:

$41,950

Save:

$19,963

Sale Price:

$21,987

NO HIDDEN FEES! Call Scott at 843-901-5620

MSRP:

$42,980

Save:

$8,993

Sale Price:

$33,987

NO HIDDEN FEES! Call Scott at 843-901-5620

MSRP:

$41,506

Save:

$15,519

Sale Price:

$25,987

NO HIDDEN FEES! Call Scott at 843-901-5620

MSRP:

$48,687

Save:

$20,700

Sale Price:

$27,987

NO HIDDEN FEES! Call Scott at 843-901-5620

MSRP:

$38,055

Save:

$10,068

Sale Price:

$27,987

NO HIDDEN FEES! Call Scott at 843-901-5620

MSRP:

$68,981

Save:

$23,994

Sale Price:

$44,987

NO HIDDEN FEES! Call Scott at 843-901-5620

MSRP:

$44,760

Save:

$12,773

Sale Price:

$31,987

NO HIDDEN FEES! Call Scott at 843-901-5620

MSRP:

$48,578

Save:

$18,591

Sale Price:

$29,987

NO HIDDEN FEES! Call Scott at 843-901-5620

MSRP:

$34,525

Save:

$10,538

Sale Price:

$23,987

NO HIDDEN FEES! Call Scott at 843-901-5620

MSRP:

$22,820

Save:

$5,833

Sale Price:

$16,987
Customer Exclusive!
RV

School

Experience RVing From our Lot to Campground,
We'll steer you in the right direction...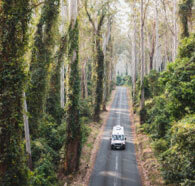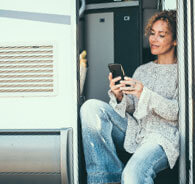 Included with New Motorized Purchase!
Free

Inspection

Free

Training

Free

Camping
Total Tech Support

Welcome to Coastal RV Center!
Coastal RV Center in Charleston, South Carolina is a family owned and operated dealership offering new and pre-owned! motorhomes and travel trailers at unbelievable prices. Located in beautiful Ravenel, SC, just 12 miles south of historic Charleston right on Highway 17, our facility is easily accessible. Being a family owned business, we are able to offer a hands-on approach to every unit we sell. Our customers can enjoy working with one of the owners, Julian and Todd, throughout the entire process ensuring the motorhome you receive will provide years of enjoyment. We are extremely selective in the process of acquiring used RVs. All of our motorhomes must meet certain criteria and are free from any water damage and/or pet and smoke odors. Each RV is thoroughly inspected and all systems are tested (motor, generator, AC, furnace, water heater, refrigerator, microwave, oven, LP, slides, jacks, TV, stereo, etc.). Our families are experienced campers, so we know what is needed in an RV to make each camping trip a wonderful adventure. We want that experience for you and we stand behind every RV that we sell!
Learn More